Re: 173 Declared Democratic Presidential Candidates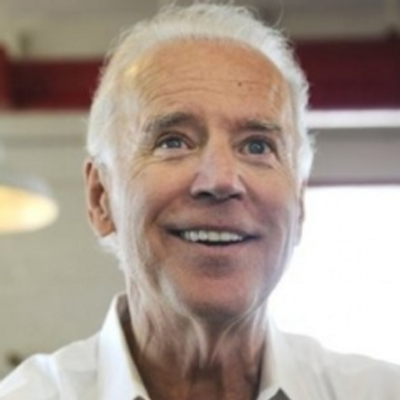 It appears that the Democratic establishment is now going to give Joe Biden the Hillary Clinton treatment as they attempt to advance him to the nomination for president. Part of the treatment is to inflate his poll numbers and deflate Bernie Sanders'. Sanders has substantial turnouts at his rallies, but Biden can't draw flies, so the Democratic National Committee says he doesn't NEED to go to rallies because he has a double digit lead over the rest of the field. This is precisely what they did with Clinton.
So they're making the mobster Biden into the front-runner, which means we need to look at him more closely.
First, Joe kicked off his campaign with a lie. Everyone knows it's a lie, and a racially divisive lie. Standard for Democrats. A really sad campaign launch:
Basing your entire campaign on a LIE... Bold strategy Creepy Joe.
youtube.com/watch?v=jrqT3pptKPY&fea ... e=youtu.be
An example of Joe's incredible insight and gift for oratory:
Joe Biden Tells Crowd That His Head Was Cut Off
https://www.youtube.com/watch?v=R8EQv-nYUkA
And then there's climate change:
Joe Biden Mocked For Claiming To Have Started Climate Change Movement
infowars.com/joe-biden-mocked-for-claim ... -movement/
But Biden has his moments of racial empathy:
Biden Didn't March With the Civil Rights Movement But This NRA President Did
townhall.com/tipsheet/katiepavlich/2019 ... d-n2547409
And Joe just can't seem to break his creepy habits:
Joe Biden Asks For 10-Year-Old Girl's Address, Tells Her She's "Good Looking"
infowars.com/joe-biden-asks-for-10-year ... d-looking/
Then there's his boy Hunter. Nothing to see there, move along:
Crack Pipe, IDs, And Badge Found In Hunter Biden Rental Car
infowars.com/crack-pipe-ids-and-badge-f ... ental-car/
The Leftists will definitely tweak the election process to try to get their candidate in, but is THIS the guy you want in the White House?