Re: Articles about books and words
Umberto Eco's Antilibrary: Why Unread Books Are More Valuable to Our Lives than Read Ones
getpocket.com/explore/item/umberto-eco- ... ket-newtab
And the short video at the link below made me think of our coffee table book.
How Audubon's Birds of America Changed Natural History
https://www.youtube.com/watch?v=7_qDRpNwShI
The book on our coffee table is this one: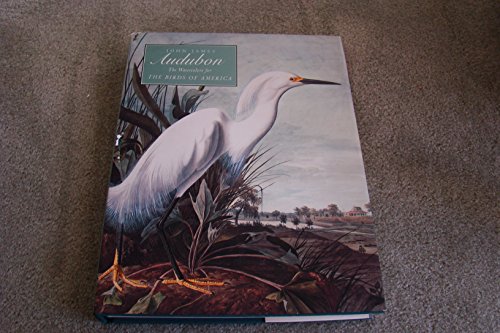 The Audubon watercolors have been issued in book form several times, but this is a REALLY nice edition. ISBN 9780679420590. The hardcover, made in Italy. About 14" tall, thick paper, hand-stitched pages, heavy boards, heavy jacket folded double at the top and bottom to keep the edges from tearing. Superb workmanship. The ISBN might apply to different versions of this book, but if you seek out a copy I recommend the 1993 Italian version. It says something like 'Printed and bound in Italy' on the title page.
One of the full-page paintings in the book:
https://www.audubon.org/sites/default/f ... k=hTDTeAV-