Chapter Twelve: Black Magic Revealed !!?#!
MM12 Black Magic Revealed !!?#!

The most stupendous, astounding, magically real events occur in this chapter, which provides the image used on the cover of the translation I read.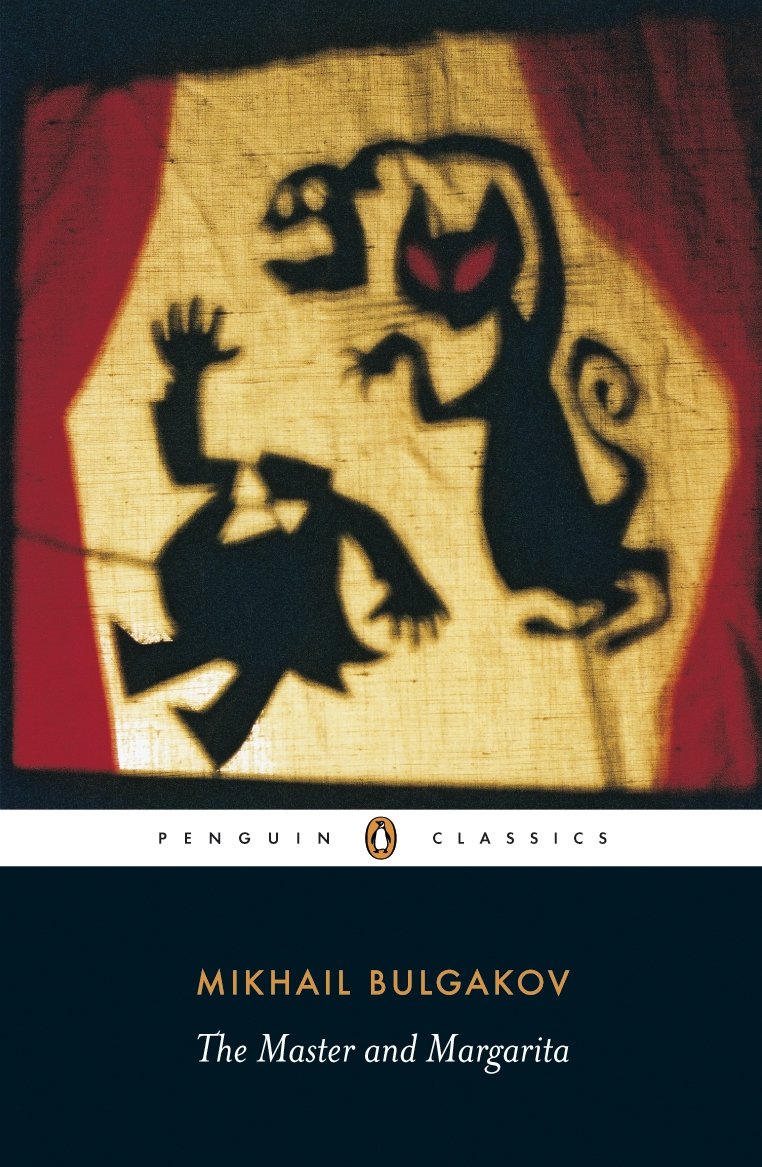 The poor unfortunate fellow whom the black cat has attacked, artfully if only temporarily separating his head from his body, is Mr George Bengalsky, compere in Moscow's Variety Theatre. As those will know who have read this book, or at least are following our conversation here, Satan, in the form of the mysterious stranger Woland, has tricked the Theatre into allowing him to put on a black magic performance.
The magic tricks by Satan and his snaggle toothed henchman and anthropic henchcat are well beyond the ability of Penn and Teller to explain. The ability to magically conjure large quantities of believable money and clothes from nothing, and a chair too, is surprising. As is their rather distasteful and embarrassing knowledge of the private peccadillos of audience members. Luckily we the readers are in in on the secret that this knowledge is Satanic.
But the head caper takes the cake. Bengalsky's boring mistake was to say that Satan could explain his tricks. That prompts fury from the wicked black cat Behemoth, including the temporary removal and reattachment, including cleaning up all the copious quantity of blood spurting from the unfortunate Bengalsky's neck, as already briefly described.
This chapter is definitely the climax of the book so far. Again though, the satirical dimension gives it pique and spice. The meaning of the parable is that the communists present themselves to the Russian people as astounding magicians who can conjure clothes and money from nothing. That naturally is an enormously popular ability, especially in the quantities of goods and cash available to Satan.
As for the head caper, the meaning seems to be that the Russian people lost their heads in allowing the Bolsheviks to usurp power, but the usurpers quickly reattached the severed skulls, allowing the audience to see what was really happening, albeit in a way that was not quite the same as before.